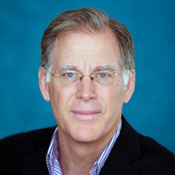 License # PSY 20759
• Aren't all guys like me?
• My wife says I need help… but do I?
• Is sex starting to run my life?
• Where is the dividing line between recreational sex and out-of-control sex?
You're a man whose life (usually) works. Right now, though, something's bothering you. You know you need to fix it, but you're not sure how. Or where to start. Or who can help you.
You've come to the right place. Welcome to the office of Henry Mellen, a licensed clinical psychologist and certified sex addiction therapist practicing in the heart of Silicon Valley. Direct, conversational and pragmatic, Dr. Mellen helps men summon the courage to confront and successfully recover from unwanted sexual behaviors.
Having trained with Dr. Patrick Carnes, Dr. Mellen advocates long-term work on deeper issues – work, sex, fatherhood, and marriage – to prevent relapse and promote lasting change and well-being.
Dr. Mellen earned his doctorate at Adelphi University and his undergraduate degree at Yale. He is a member of the Society for the Advancement of Sexual Health, and the International Institute for Trauma and Addiction Professionals.
Originally from the East Coast, Dr. Mellen moved to the Bay Area with his family in 2006. He has been in independent practice since 2002.
Telephone: 650.989.1256
Email: dr.mellen@icloud.com
Serving Los Altos, Menlo Park and Palo Alto.