Mark Robinett, M.A. , MFT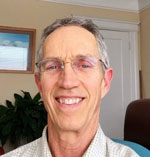 Sexual Addiction and Intimacy Issues
I specialize in working with people with sexual addictions / compulsions, and also with sexual issues and intimacy issues in relationships.  I work in San Francisco and San Rafael (Marin county).  I use the leading methods available in the therapy field to resolve a sex addiction as quickly as possible.  I am warm, caring and empathic, and I am also very pragmatic as this issue needs methods that really work and normal psychotherapy is often not strong enough to resolve a sex addiction.  I've specialized in working with this issue for 26 years.
The first method I use for sex addiction is the Feeling State Addiction Protocol (FSAP) http://www.fsaprotocol.com.  This method works by taking out the emotion that is driving the addiction.  The FSAP theory is that when a person has gone a long time without getting a vital need met, they're increasingly vulnerable to finding a behavior or substance that substitutes for the real need.  For example, John age 43 grew up with parents that moved a lot and he never had the time he needed to bond with peers in grade school or high school.  His need to feel included and connected with peers was very high and when he discovered online porn, his need to feel connected with peers and to have a girlfriend got connected to the porn scenes he viewed of people connecting and being sexual.  A feeling state of "feeling connected" became connected with the porn scenes and substituted for his real needs for connection and belonging.  After 4 – 5 FSAP sessions with John, this feeling state between porn and feeling connected was mostly broken and he was reporting that he was barely looking at porn and when he did there was no charge anymore.  This then allowed us to work on both deeper issues and how to find real connection in his life.
The second method I use is EMDR (what-is-emdr) for trauma resolution and for resolving negative beliefs.  EMDR is the most widely used method in the psychotherapy field for resolving trauma.  For some people with a sex addiction, trauma is what is driving it and using EMDR to resolve the trauma resolves the sex addiction.  More often the best protocol is to use the Feeling State Addiction Protocol first and then use regular EMDR to work on underlying trauma.  This is because when the addiction is broken first, all other work proceeds faster, and the person does not have the negative consequences of the addiction is his way.
Another tool I use is called LENS Neurofeedback.  This method uses a sophisticated EEG technology to help reboot the brain.  Its FDA approved and is very powerful.  It is very good and resolving problems such as ADD, anxiety, sleep problems, mood problems, anger issues, PTSD and traumatic brain injury problems. I find that some people with a sex addiction need help with their ADD, anxiety or sleep problems before they can effectively work on the addiction – LENS is great for this.
More info on LENS:
http://www.echorocktherapycenter.com/conditions-affected/ptsd-treatment/
http://stonemountaincenter.com/site/treatments-and-protocols/
http://stonemountaincenter.com/site/scientific-research-prof-associations/
http://myrnamartin.net/category/lens-neurofeedback/
http://thedubinclinic.com/press-lens-neurofeedback/
http://thedubinclinic.com/lens-treats-addictions-substance-abuse/
http://www.echorockneurotherapy.com/  http://www.echorocktherapycenter.com/faq-2/
http://www.echorocktherapycenter.com/shortcut-to-meditation-results/
https://www.youtube.com/watch?v=20I9wPOKHYU
http://www.internationalbrain.org/articles/neurofeedback-treatment-for-traumatic-brain-injury/
For Couples Therapy I use Emotionally Focused Therapy. This model is the leading couples therapy method in the field showing very positive outcomes for couples. What is EFT?
Call 415-860-5848 or click here to email me about psychotherapy or to ask any questions you have.
All calls and emails are completely confidential.
Take the test – if you answer YES to 3 or more of the following you may have a sexual addiction:
Do You…
Put yourself & others at great risk by engaging in unsafe sex?
Become irritable if sex is not available?
Believe that sex is your most important need?
Buy porn or regularly visit "adult" websites?
Have others tell you – "all you think about is sex"?
Feel ashamed of your sexual impulses?
Repeatedly pressure your spouse for sex?
Lie to get sex?
Have sexual contact with strangers, multiple partners?
Use sex to relieve tension?
Lie to cover up sexual acts?
Feel at times that your sexuality is out of control?
Sometimes swear you will never express your sexuality in a particular way again, but repeat the behavior anyway?
Worry that your secret life might be revealed?
Signs of Sexual Addiction:
Loss of control of sexual impulses.
Negative consequences from sexual behavior.
Loss of discrimination toward sexual objects or partners.
Preoccupation with the search for sexual outlets.
Increased but not emotionally satisfying or pleasurable increase in sexual drive.
Ritualization resulting in a trance-like state with a blocking of reality & real world consequences.
Living a secret sexual life filled with shame and lies.
Violating your own ethical, moral and professional values.
Pursuing sexual interests obsessively despite personal and financial risks.
Using sex to relieve or escape anxiety.
Difficulty in connecting feelings of intimacy and love with sexual behaviors.
The basic way to determine if you have a problem is if your sexual behavior is causing damage in certain areas of your life, including your relationships, your career, or your emotional, physical and spiritual well-being. The main signs of an addiction are 1. a preoccupation with sex to the exclusion or neglect of work, health, family or social relationships, 2. loss of control and 3. negative consequences due to the behavior. And there is sometimes / often denial in place which partially or somewhat completely blocks the awareness of the negative consequences. Basically, if you are unable to control your sexual behavior and you're having negative consequences because of the behavior it is accurate to say you have a problem and should seek help.
Additional Notes about the way I work (see also bottom of this page):
Many people with a sexual addiction have an intimacy issue (can also be called an attachment issue), and for this issue I work to help improve intimacy and attachment levels in relationships.  In other words, people with this issue need to learn how to develop real intimacy and connection with another person. The sexual addiction is the symptom showing there's a problem in this area.  Many people with an intimacy issue still need to work on the sexual addiction, but as the work proceeds and the sexual addiction issues get resolved, I focus more on the intimacy / attachment issue and how to develop it with a partner.  If the person does not have a partner, I work to help people learn how to choose a healthy partner with the goal of healthy intimacy.
My style of working is basically client-centered which means that I work with whatever is most important to you talk about and go from there. I am very supportive and positive, and I work to empower clients to achieve life goals. I use empathic listening, reflection, validation and explaining to assist people in going deeper and clearing out whatever is in the way of achieving goals, resolving problems, and feeling better.
I also work with couples. I like to see an individual with a sexual addiction for several months or more before I see both partners.  The initial couples work is to help the partner without the addiction heal from the betrayal and break of trust.  As this healing progresses, more focus is put on improving the relationship.  I work to assist partners in clearing up communication difficulties, dysfunctional relationship patterns, and uncovering the vulnerable feelings that are often hidden in power struggles and trust issues. I ultimately work towards the goal of more connection and intimacy, while working with whatever material comes up and gets in the way of intimacy, or is triggered by intimacy. I am trained in Emotionally Focused Couples Therapy – this method shows the best research results of any of the couples therapy methods in the field.
I have an MA in counseling psychology from the California Institute of Integral Studies (1989). I've been in private practice since 1988. In addition to my work with sexual addiction, I also work with relationship issues, depression and anxiety, childhood abuse and neglect, career problems, self-empowerment issues and spiritual issues.
Articles:
Power and Control Issues and Sexual Addiction
The Sexual Addiction Cycle
Sexual Fantasies and Sexual Preferences involved in Sexual Addiction
Addiction And Trauma
How Therapy Works
The Transformation of Anger into Boundaries
(see bottom of this page for another article on how I work)
Please feel free to call or email me for an appointment, for more information or for any questions. I have offices in San Francisco and in Marin county – CA License #MFC29231:
5028 Geary Boulevard, San Francisco, CA 94118
610 D Street, Suite A, San Rafael, CA 94901
Call 415-860-5848 (or text) or click here to email . All calls and emails are completely confidential.
My fee is $130 for a 50-55 minute session. I sometimes have slots open for clients who need a lower fee.
Mark Robinett, MFT     e-mail mrobi@sonic.net        Office Phone (415) 860-5848
---
How I Work with Sex Addictions and Intimacy / Attachment Disorders by Mark Robinett, MFT
What is Sex Addiction?  A sex addiction is similar to most other addictions – it is either used to medicate or manage trauma, or it is a control issue – an issue where a part of a person is able to take control or take over for a time and make the person do some kind of sex addiction behavior – we are now recognizing that what is really happening here is that an emotionally driven feeling-state is causing the out-of-control behavior (see the description above about the Feeling State Addiction Protocol).  The general criteria I use to determine if someone has a sex addiction are:  1. Is the behavior out of control? – the person cannot control it.  2.  Are there negative consequences?  3. Is there denial in place; denial usually blocks the reality of the negative consequences.  Some people have all three of these, and some people just have the first 2 but still cannot stop the behavior.  One of the big differences between a sex addiction and other addictions is some good news – with most other addictions you just need to quit, with sex addiction you have two very powerful things to replace it with, healthy sex and healthy intimacy / attachment, so doing this work has some very good rewards in the end, and something very positive to move towards.
How do you assess – is it a sex addiction or is it an intimacy/attachment disorder?  A sex addiction has out of control behavior and negative consequences.  An intimacy/attachment disorder has negative consequences but not really out of control behavior.  For example, a man age 40 is married with 2 kids and is doing paid phone sex, online porn and occasionally sees a prostitute.  His wife has left him and he is still doing the behavior.  This fits more in the sex addiction category.  Another example, a 47-year-old man is married with 2 grown kids.  He has an affair and feels like he's falling in love with this woman.  His wife finds out and labels him a sex addict.  But then he has no further slips and he wants to work on his relationship with his wife.  This is much more in the category of an intimacy / attachment disorder – where either this man, or his wife or both have trouble with intimacy and attachment.  This kind of assessment is very helpful to know where to work – if it's a sex addiction, that's the thing to work on; if its an intimacy / attachment disorder either the relationship needs work, or one or both partners need work on how to develop and sustain intimacy and connection in their relationship. In this case Emotionally Focused Couples therapy work shows the best outcomes and works directly on the attachment issues.
What's at the root of the behavior?  The sex addiction is most often a symptom of something deeper.  For example, consider the client above who had porn use, phone sex and saw prostitutes.  His father was an alcoholic and died when he was 10, and at that time his mother fell apart and he was pretty much on his own through his teen years.  The trauma was neglect and abandonment and this is what was at the root of the sex addiction and there was a feeling-state of needing connection that drove the sex addiction behavior.  In the second example where the man had the affair, the relationship was the problem and it turned out that the main problem was that his wife had intense fears of intimacy and so he had to face that and deal with it (in my work with men with intimacy disorders, its more often the man who has the trouble with intimacy in this kind of situation).
One of the ways I am able to tell what is at the root of the behavior is by the type of porn or sex most desired by the person.  Take for example, a man I worked with who looked at porn of older women and felt no sexual passion with his wife.  His mother abandoned him at age 11.  The type of porn use pointed to what he was really looking for – his lost mother; so this is where we focused in the work.  Another example is of a man who engages in sex with bondage.  He had a father who was a tyrant who controlled the family with verbal and physical abuse.  The bondage behavior showed that the extreme control by his father was at the root of the behavior because to feel safe having sex, this man needed to be in control during it.  Or another example of a man who was addicted to porn with submissive women had a similar situation – a controlling father and looking at submissive women for sex was a way to feel safe while imagining being sexual with them.  Often the type of porn or sex a person is engaged in with a sex addiction is like a key that unlocks the lock that has a hold on their sexual inhibition so they can feel free to be sexual for that time.  Another way to say this is that most people with a sex addiction have a negative belief that locks up their sexuality and makes it very difficult to be sexual with their partner.  For example, a negative belief that says "I'll be taken over if I let myself be that close with my wife" – can lead to a sex addiction of looking at porn of submissive women because this can feel like the solution to feeling OK and free to being sexual with a woman.  The problem is it doesn't dissolve the negative belief; it only works for a short time.  In summary, what's at the root of a sex addiction is usually some type of trauma – such as sex abuse, neglect, physical violence, power/control/autonomy issues, loss, feeling not responded to – or selectively responded to, negative boundary issues, codependent issues (i.e. a weak parent that the person took care of), or dysfunctional relationship issues.
5 ways I work with sex addiction issues.
 
1.  Intimacy and Attachment work if the problem is more of an intimacy / attachment disorder than a sex addiction:  I work with clients to educate them about what creates intimacy and attachment – emotional and sexual.  I work on communication skills and how to connect with one's partner.  I recommend the book "Non Violent Communication" one of the best books written on communication.  I teach that sexual chemistry is all about emotional safety – in other words, people feel sexual chemistry when they feel safe with someone, and when they don't feel safe, its very difficult to feel chemistry – so we work on anything in the way of feeling safe with their partner.  I explain that it is the attachment between them and their partner that is the most important need we have as adults and therefore it's one of the most important things in a relationship to improve and maintain.
2. The Feeling State Addiction Protocol:  This is an EMDR method that works by taking out the emotion that is driving the addiction.  The FSAP theory says that when a person has gone a long time without getting a vital need met, they're increasingly vulnerable to finding a behavior or substance that substitutes for the real need. Once they do and then repeat this over and over, they've created a feeling-state that is connected to the sex addiction behavior and this feeling state drives the behavior. The FSAP technique focuses directly on the addictive behavior and can knock out the addiction in 6 – 10 sessions. The theory in this is that an intense positive emotion has become connected with the behavior and it is this emotion that is driving the addictive behavior.  For example, if someone has had a very powerful – exciting feeling while having sex with a prostitute, this feeling could get stuck in the person because it is so intense – especially say if they've had a very deep need for connection that's gone unmet for a long time (or an intense need for power). Then this intense positive emotion could get triggered by anything sexual and motivate the person to repeat the behavior.  The problem is similar with trauma, but with a negative emotion – a very powerful negative emotion gets stuck in someone because of a traumatic event and that negative emotion is what keeps causing the problems for the person – the nightmares, or the high anxiety or disruptive negative symptoms.  Because the emotion is so intense sometimes a person's psychological and emotional mechanisms cannot process it and so its get stuck inside, and this is what traditional EMDR processes out of one's system.  The Feeling State Addiction Protocol works to process the intense positive emotion out of a person's system. In each session the intensity of the emotion driving the behavior usually goes down a notch.  Often when the emotion has been processed out, there is a negative belief underlying the whole thing, which made the person vulnerable to the emotional high forming in the first place.  For example, for a person who had a very high and positive experience with a prostitute, they may have been vulnerable to this happening because they had an unconscious negative belief that said "I'm unlovable".  In this kind of work, once the emotion is processed out, then the negative belief is worked on and transformed so the person is not vulnerable to the same thing forming again.
3.  Sex Addiction and Trauma work:  If the person I'm working with has a sex addiction and there is trauma in their background I focus on trauma work after the Feeling State Addiction Protocol work. I use EMDR to do direct trauma work and sometimes this is needed to completely eliminate the addiction.
4.  Behavior Work:  For people with a sex addiction, I often use behavioral interventions to help with the recovery process.  For example, the 12-step programs for sex addiction, Sex Addicts Anonymous, or Sex and Love Addicts Anonymous can be very helpful and have a lot of behavioral tools – these are great programs and help a lot of people.  I help people set up porn filters on their computers and phones, teach them about the "bubble" and how making phone calls can get you out of it.  And other tools such as the 3 circles to define what is healthy sex, what is iffy, and what is negative.  The 5-question tool when triggered –  What is this about? Do I need this? What do I really need? What am I feeling?  What can I do now?  The 3-second tool – if you see someone you're triggered by, after 3 seconds you need to move back to your life and your reality.
5.  Couples Therapy:  After 3 – 6 months of doing individual therapy with someone with a sex addiction, usually that person and his partner are ready for couples therapy.  It usually takes at least this long for the person with the addiction to do enough of his personal work so that he can really show up for couples therapy and work on the relationship.  This is not true however if the addiction is still going on – then he needs more individual work.  The partner usually needs about 5 – 6 months to stabilize and recover from the trauma of the betrayal before she is ready for couples therapy.  Once I begin couples therapy with 2 people I tell them that we have 2 main goals; first to recover and heal from the crisis of the sex addiction or betrayal, and second to work on the relationship and get it to the place where it is healthier and stronger than it was before the addiction/betrayal came to light – this is usually the imperative for the relationship.  In my experience in working with over 1000 people with these issues, I'd say that about 90% of the couples work through the crisis, improve their relationship and stay together.  And this is in large part determined by the person who has been addicted or cheated – doing his work and being serious about repairing the relationship. Emotionally Focused Therapy for couples is the best method for this work.